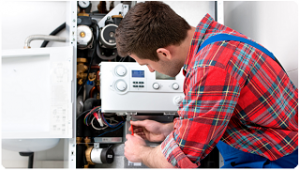 Is the heating throughout your home even? Is your house consistently too chilly? Are you having problems with your furnace or heating system turning on or off? Hearing any loud noises from the furnace or air handler? Are your energy bills REALLY high?
Our company has been making sure that local homeowners and businesses are comfortable during cold weather for years. We will do no less for you.
We're dedicated to making certain your house stays comfortable year round and we would like to add your name to our growing record of happy customers.
Companies and residents understand they can depend on us to do our job well and to always treat you and your home or place of business with care and respect.
Home and business heating systems work best when they are properly maintained on a regular basis. Just like your car, they need a tune-up once a year to perform at their best and reduce the risk for major issues later on. Call us in late September or early October to schedule your heating system check-up.
We fix, install, replace and perform preventive care for the following:
Heating Systems
Filters
Heat & Ventilation Ducts
Gas and Oil Boilers
Heat Pumps
Radiators
Our service vehicles will arrive at their appointed time, fully equipped with all the essential tools and replacement parts.
We offer:
Trustworthy and professional service
Same day appointment scheduling
If you are aware of any issues with your HVAC system, it is important to get them checked as soon as possible to avoid the risk of anything becoming dangerous or expensive to fix.
Give us a call NOW to schedule a maintenance check!
Our highly trained Service Technicians are ready to take your call NOW! Call our local office number listed above